Born in Puerto Rico and raised in the Bronx, Glendalys Medina is an interdisciplinary artist receiving her MFA from Hunter College in 2008. Medina's work has been presented at such notable venues as The Kitchen, PAMM, Artists Space, the Bronx Museum of Art, El Museo del Barrio and the Museum of Contemporary Art in Vigo Spain. This summer, she joins the MFA Art Practice faculty, so by way of introduction, we asked her to respond to the AP Questionnaire.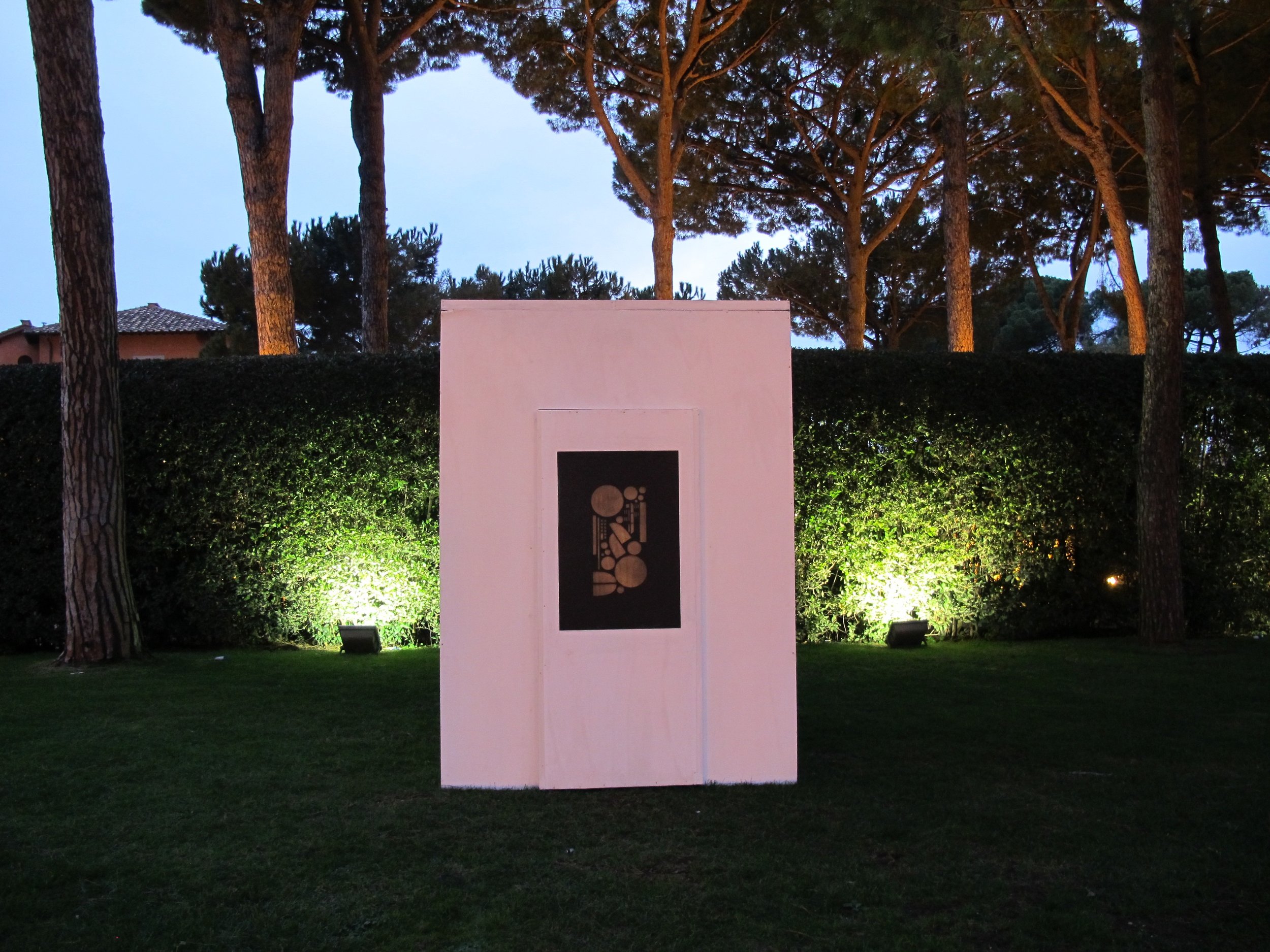 What was the last thing you made?
I am an interdisciplinary artist so I often make different types of work at the same time. Lately I've been working on two projects. One is a series of relief prints based on the 3 primary colors and the 4 basic shapes in geometry. The geometric compositions in these prints are foundational to my visual language. The other project is a design proposal for a public artwork that incorporates urban planning, mapping and transportation in the Bronx.
What was the last thing you read?
I just finished re-reading Shakti Gawain's Creative Visualization, a book that demonstrates the art of using mental imagery and affirmation to produce positive changes in your life. Now I'm currently reading Last Night a DJ Saved My Life, a book written by Bill Brewster and Frank Broughton about the history of DJing.
What was the last exhibition you saw?
The last exhibition I saw was "Transformer: Native Art in Light & Sound" at the National Museum of the American Indian. I was especially moved by Nicholas Galanin's 2-part video piece Tsu Heidei Shugaxtutaan (We will again open this container of wisdom that has been left in our care). Each part has one dancer whose setting and movements are juxtaposed to the live music being played as they dance. The piece demonstrates a sharing of cultural knowledge and highlights themes that unite all of us such as the human body, movement and rhythm.
What motivates your practice?
My practice is often motivated by research. I investigate systems/structures such as urban culture and New Age thought to language and architecture. All of my research goes through a process of learning, practice and translation.
How has your practice changed?
In 2012 I began to develop a visual language influenced by both Hip-Hop's iconic object the boombox and geometry. Before then my practice was sculptural and performative in nature. Now my work also includes drawings and paintings.
Who do you most admire?
I admire those who share their knowledge and point out the flowers in the rain.
Your favorite artwork made before your lifetime?
Today my favorite is Agnes Martin's Friendship created in 1963.
Your favorite artwork made during your lifetime?
Adrian Piper's My Calling (Card) #3: Guerrilla Performance for Disputed Territorial Skirmishes, 2012, business card, 2 × 31⁄2". Which can be found in the January 2018 issue of Art Forum.